Memorial Cleaning, Repairs and Restoration
We offer professional customized gravesite cleanings, restoration and repairs to memorials, mausoleums, foundations, vases and other related items. Over time, a memorial can become dirty due to the elements in the air, trees, birds and other natural occurrences. A quality material can be cleaned to look just like it was new. We have generations of experience in helping families with this type of service.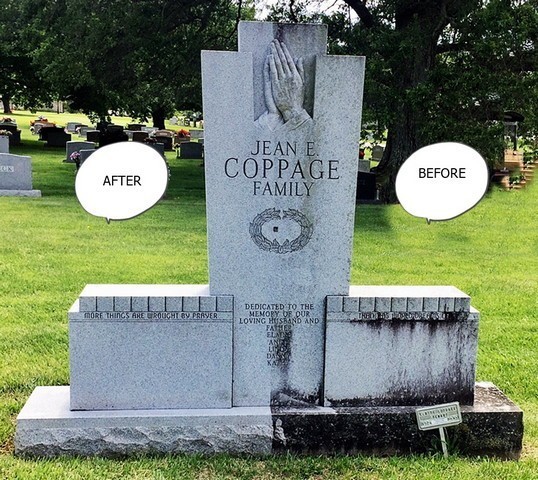 Testimonials
I want to tell you how wonderful Murphy is at your Dover office. He is a blessing to your company.
-Anthony Morales
A Blessing
Mr. Wilson was very nice and easy to work with. The memorial stone is beautiful! Thank you!
-Marvel McConnell
The memorial stone is beautiful!